How to Recover from A Google Algorithm Update Penalty
Did your website get penalized by Google? There are many sites that got penalized by Google after every month. Fortunately, there is a possibility of recovering from the penalty. But it is not that easy. Recovering from a penalty can be a daunting process. You need to stick to the right process to get fruitful results. In this blog, you'll learn how to recover from a Google algorithm update penalty 
You might be working hard on SEO, but when your site position falls and traffic suddenly drops. It means you have to work more on your site. You can easily recover from Google's penalty by using the right strategy and techniques to get on track. To enhance your ranking, fixing these penalties is important. Google penalty drops your search ranking which results in poor engagement, leads, and sales. 
Google Penalty is a violation of Google guidelines that comes in an update that results in a drop of search engine results. A Google penalty is a punishment to the sites that go against the Google Algorithm. It may appear in two types. 
Manual Penalty

: It is created by the auditor to ensure the best quality according to Google standards. It is usually stated to enhance the SEO of the site. 
Algorithmic Penalty

: This penalty is caused by new changes and updates.  
You can check the manual penalty from Google Search Console. If it shows a green mark it means there is no issue. But if it shows an error, you can take the help of Digital Marketing Agency to fix it. 
Common Reasons of Google Penalties
If your site gets penalized don't worry many people like you have to save this issue. You can get penalties due to some technical issues, spam policies, and not following Google guidelines. The common reasons for penalties include:  
Stuffing Keywords

: When a site tries to use the same keywords multiple times it indicates poor content to Google.  

Hidden Links

: Sites that add invisible links to their web page may face penalties. 

Content Cloaking:

A website showing different content in search engines and different to the user may appear as a violation.  

Malicious Software:

Website that provides virus, spyware, and adware 

Technical Issues:

issues like robot txt files or sitemap cause penalties 

Bad Backlinks:

Sites who use low-quality links in their content may violate regulations 

Useless Content:

Website providing useless content to the readers.  

Content Quality:

A site that fails to provide high-quality content may get a Google Penalty. 

Increase competition:

Due to the availability of SEO, many competitors are working hard to rank high in search engine results. Every company is in a rush to rank higher, that is the reason for the sudden drop in the ranking.  
Hence, these elements on the website can become the reason behind Google's penalty. 
Check Any Ranking Problem
To recover your penalty the first thing you need to do is to check any ranking issue going on your website. If issues are from your side you can recover the penalty by checking the issue. You can use software that indicates penalties and how it is affecting your website. This way you can find little errors in the start that may become the reason for potential damage to the site. Make sure to check any unhealthy backlinks, mentions, duplication of content or keywords, or any other error. 
Study Recent Algorithm Changes
To know what is hitting badly on your site you should know what is going against the Google Algorithm. To learn about Google updates, you can visit the Google Analytics page and examine your traffic chart according to algorithm updates. To avoid errors in the future, make sure to check the dashboard after some time. It is worth making an effort that helps to avoid any violations and penalties.   
If you find that your traffic reaching is dropping due to algorithm update, it is because of Google Penalty. Moreover, select your site in settings> click Acquisition>Traffic>Source/Medium. In source/medium, you will see the report of people visiting your website. You can also look at your previous time sheet to compare it with your new sheet. It will help you know how Google Updates have affected your traffic. Once you get to know the cause, it is easy to fix the issue and get back on track. To know the exact reason you can also take guidance from SEO Services Agency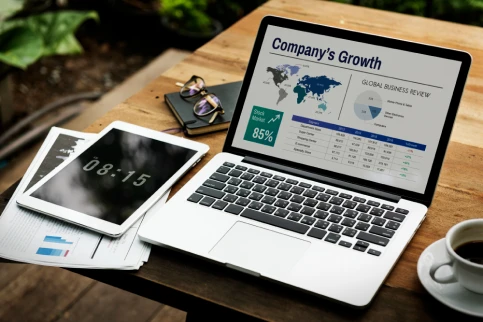 Run an SEO Audit of Your Site
To avoid any issues, make SEO audit part of your business strategy. SEO audit helps to learn about the reason behind the drop in engagement of your site. Additionally, you get to know the potential technical issues on the site.  
If you want to avoid Google penalties further, make sure to run SEO audits and keenly watch the reason behind the fall. In case of an SEO error, you can get it fixed to recover from the penalty. In an SEO audit, an auditor focuses on three main things.  
Index and Bank end Hosting 
Front-end matter like keyword, metadata, and content creation  
Link Quality and References.  
In an SEO audit, you can find many causes of penalties like spam links, keyword stuffing, errors, poor speed, and more. A detailed audit from complete insights that helps you understand why you get the penalty and how you can recover it. If you're looking for an SEO audit, The Maddex SEO specialists are here for your help. 
Analyze Your Website Content
Content is an essential element of a significant SEO strategy. You need to review your content to enhance the performance and quality of the content. Sometimes, because of content issues website got penalized. To maintain engagement, you need to regularly optimize your content to showcase your high performance in search engines. Google Algorithm always recommends those pages that regularly update it and provide helpful information. 
Furthermore, check the content if it is duplicated on your website. Duplication of content can become a big issue for your overall site performance. However, it doesn't result in Google Penalty but it can become a reason for an issue. The search engine doesn't know which content page to choose for answering the user's query. 
In audit make sure to check the following things 
Missing image 

Content that needs to be refresh 

Outdated content 

Content gaps 

Content Duplication
Clean Backlink Profile from the Site 
For healthy sites, you need to use quality links for link link-building strategy. Poor backlinks can have many bad effects on the site's performance. Poor links result in algorithmic penalties and manual issues that can affect the optimization. After Google updates, they are more focused on low-quality links and spam content. For example, Google update has detected bad backlinks and penalized sites that are violating the Google guidelines.  
New Site Changes 
If you still can't find the issue on your site, make sure to check with your developer to see if they have made any new changes. If your developer has made any change in the backend in the last few months, you need to get it fixed. Sometimes, new changes affect the reach of the site and cause many issues. If you find some issues, don't worry. Panicking can affect you to make decisions on emotion. Try to stay calm and find a solution to resolve the penalty as soon as possible.  
Disavow Bad Backlinks 
After identifying bad backlinks on your site make sure to send some follow-up to remove it. In case you don't get any response from the other party. Try to change the strategy of the backlink. You can disavow backlinks after requesting Google to remove certain links. If you successfully disavowed your links, it won't affect your site. Below are the steps to disavow backlinks: 
Create a disavow report and then submit it to the Google 

Make a list of poor backlinks and select which one you need to disavow 

Now upload the report to Google by using Disavow Tool and upload your file there.  

Select the links you want to disavow 
How Much Does It Take to Recover Google Penalty?  
After learning How to recover from a Google algorithm update penalty you must be wondering how long this whole process will take. However, the Google penalty is not an easy process, it requires time and effort to recover. There are a lot of factors that can affect the process. Thus, it is better to take SEO recovery services that will thoroughly inspect your account and help you resolve issues in your account.  
Get SEO Services from The Maddex 
Google penalty can be a complicated challenge for your site. If your site got penalized you don't need to panic. It can be fixed and you can get back on track. For further guidance, you can contact us at 866-979-3359.