Maximize Your Brand's Reach with Our
social media advertising services
Captivate Your Audience with TargetedCampaigns on Popular Social Platforms
Looking to
boost

your brand's presence and drive audience engagement?
Look no further than The Maddex.
Our in-house social media advertising services are designed to meet your needs and exceed your expectations. With a team of experts specializing in crafting captivating campaigns on popular social media platforms, we can help you reach your desired audience and achieve remarkable results. Take your business to new heights with The Maddex's exceptional social media advertising services.
Contact us today and start your transformative journey.
Our Social Media Advertising
Services
Partner with us to transform your digital presence and achieve your business goals with our Social Media Marketing Company.
Leverage the power of meta-advertising to boost your visibility on search engines and attract more visitors to your website.
Connect with your followers and potential customers on Instagram through our targeted advertising strategies.
Amplify your brand message and engage with your audience on Twitter using our proven advertising tactics.
Showcase your products visually appealingly and drive traffic to your website through our Pinterest advertising services.
Tap into the highly engaged Snapchat audience and increase brand awareness with our tailored advertising campaigns.
Capitalize on the rapidly growing TikTok user base and showcase your brand through our cutting-edge advertising strategies.
Reach millions of users on Reddit and build a loyal community around your brand with our effective advertising solutions.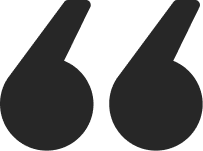 Find out what our clients have to say about how our digital marketing services have helped their businesses soar: " We began using The Maddex team after trying several SEO companies that promised us the world & inevitably under delivered. Bilal & his team have since made a believer out of us. They truly make you feel like they are part of your team and for a small business, that's a game changer. These guys just get it!"
Ali Mokaram
Mokaram Law Firm "We developed a great partnership with Team Maddex, and their dedication to our website is evident in all aspects of the site. We appreciate their attention to detail and creative approach to bringing our new exhibit to life online. If you are ready to dive into the world of unlimited possibilities, I would highly recommend Team Maddex.
UMAIR KHALID
CEO, Lux Home Decor
Working with this team has been a pleasure. The onboarding process was smooth and the team was very responsive. Highly recommend The Maddex for any marketing needs!
Boost Your Business with The Maddex, the Leading Social Media
Marketing Agency

Near You
Maximize your brand's impact with The Maddex, the premier social media marketing agency near you. Our skilled professionals specialize in crafting engaging campaigns across popular social media platforms. Let us customize a strategy that speaks directly to your target audience and drives remarkable outcomes. Elevate your business to unprecedented success with The Maddex's unparalleled social media consultancy. Don't hesitate to contact us today to embark on a transformative journey.
We're waiting to help your business grow with our superior, in-house digital marketing services. Contact us today if you have questions or want more information about our packages.