Top Skills That Every SEO Professional Needs
In the current digital landscape, the relevance of search engine optimization (SEO) cannot be overstated. It is vital to any successful digital marketing plan as businesses seek to enhance their online presence and increase organic traffic. As a result, the demand for proficient SEO experts has seen a remarkable upswing. In Houston, an unbridled business center, it's crucial to have SEO professionals with proven competency to stay on top of the game. 
This post delves into the top abilities necessary for SEO professionals to excel in providing top-notch SEO services.
Effective Keyword Research and Analysis
Regarding launching a winning SEO campaign, keyword research is the critical foundation. SEO professionals must have a solid grasp of the various research techniques and tools available to succeed. This includes identifying high-volume, industry-specific keywords that resonate with your audience in Houston.
By expertly incorporating these keywords into your website content, meta tags, and other vital SEO elements, your website can increase its visibility in search engine results pages (SERPs).
Do you need help to gain the attention you desire on search engines? On-page optimization may be your missing link. You can significantly enhance your site's search engine visibility and overall user experience by fine-tuning vital elements within your website.
But what exactly is on-page optimization? It entails implementing effective SEO techniques on your website, including optimizing meta tags, headings, URL structures, image alt tags, and internal linking. However, it's not simply about checking off boxes on a list; a skilled SEO professional must thoroughly understand these techniques to ensure they're implemented successfully.
By investing in on-page optimization, you can experience a hike in rankings and positively impact user experience. Give your website the boost it needs by implementing these strategies today.
As an SEO professional, you know that ranking high in search engine results pages is crucial for driving traffic to your website. That's why mastering the technical aspects of SEO is essential.
Technical SEO focuses on optimizing the performance and functionality of your website to improve its visibility and crawlability by search engines, from website architecture to XML sitemaps, robots.txt, website speed optimization, mobile responsiveness, and structured data markup, a well-versed SEO expert must know how to implement and execute best practices to achieve optimal results.
By mastering the art of technical SEO, you'll ensure that your website meets all industry standards and outperforms the competition in search engine results pages.
Content Creation and Optimization
When it comes to boosting your website's visibility, quality content is king. That's why skilled SEO professionals should have a broad range of content creation and optimization skills.
Creating compelling, informative content that captures readers' attention and fulfills their search intent can be challenging. It requires an in-depth understanding of your target audience's needs, tastes, and preferences. Additionally, optimizing content for search engines by strategically incorporating relevant keywords, format, and structure can enhance your site's search engine rank.
To succeed in today's digital marketplace, having content creation and optimization know-how is vital. So why settle for mediocre content when you can leverage the power of skilled SEO professionals such as The Maddex to take your online presence to the next level? With our talents, you can improve your site's search engine visibility, drive more organic traffic, and ultimately help your business grow and thrive.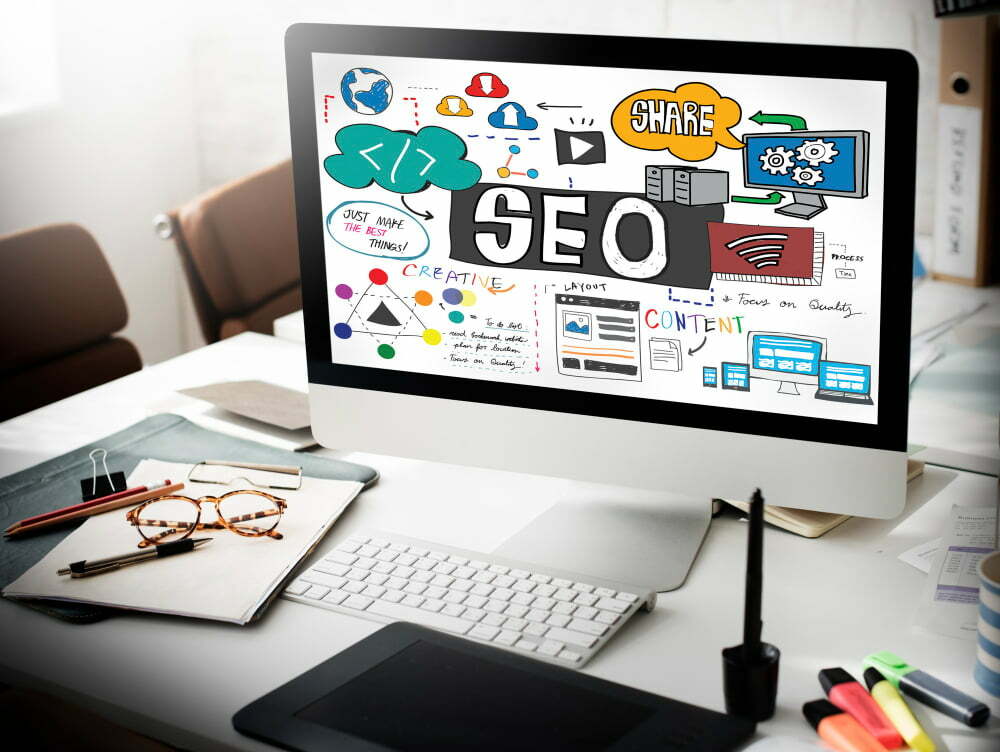 As any seasoned SEO professional knows, successful link building involves more than randomly placing links on a website. It requires a strategic approach to identify high-quality backlink opportunities, conduct effective outreach, and build long-lasting relationships with relevant websites and industry influencers.
Link building can significantly enhance your website's authority and credibility when executed correctly, improving rankings and visibility in search results. As such, SEO professionals must possess the necessary skills and expertise to effectively manage this critical aspect of SEO.
Understanding Analytics and Data Analysis
As an SEO professional, you need proficiency in web analytics tools such as Google Analytics to measure the success of your campaigns. Mastering key performance indicators (KPIs) such as organic traffic, conversion rates, bounce rates, and keyword rankings is vital to harness the power of analytics.
By effectively analyzing data, SEO professionals can gain critical insights and make informed decisions to optimize strategies, leading to better results. In short, analytics and data analysis are essential elements of successful SEO campaigns.
Continuous Learning and Adaptability
For Houston-based SEO professionals, staying updated with the latest trends, algorithm updates, and industry best practices is crucial. The difference between staying relevant and falling behind is one's ability to embrace continuous learning and adaptability.
SEO professionals must have a genuine passion for learning and experimenting with new strategies to remain agile in the ever-changing digital environment. By keeping their fingers on the pulse of the industry, they can anticipate and respond to shifting trends and demands. As a result, they can provide cutting-edge SEO services in Houston that reflect the latest best practices, deliver sustainable results, and drive growth for their clients.
Communication and Collaboration
In search engine optimization (SEO), communication and collaboration are critical to success. As an SEO professional, your ability to communicate clearly about your strategies, progress, and results is crucial. Effective communication is essential whether you're working with clients or team members.
Furthermore, collaboration is essential for implementing successful SEO initiatives. You must work closely with content writers, web developers, and other stakeholders to ensure your SEO strategy is executed effectively. By fostering an environment of collaboration and open communication, you can achieve great results and deliver value to your clients.
With the ongoing emphasis on search engine optimization (SEO), SEO experts in Houston need to hone an extensive range of skills to deliver optimal services. This includes mastering the art of keyword research, on-page optimization, technical SEO, and content creation. Acquiring proficiency in these SEO domains is critical for securing top positions in search engine rankings and ensuring long-term success.
Moreover, a thorough understanding of the latest industry trends is crucial for adapting to the ever-changing digital marketing landscape. With impeccable SEO skills and staying current with industry advancements, The Maddex helps businesses elevate their online visibility, attract organic traffic and accomplish their digital marketing objectives.